Principle:
1. Radio frequency thermo-therapy
2. RF-system is a high-quality wellbeing product, which can be
used widely such as elevating the natural recovery and resistance
by generating the diathermy energy with bio-energy in body converted
from the safest electric energy.
3. Radio frequency system (RF frequency) balances hormones
byconverting electric energy into bioelectricity which causes inner body
heat by molecular ion exchange. Inner body heat expands blood vessels,
creating better circulation through the lymph vessels, and active cells.
4. When the high frequency electric energy transmits, the
molecules of the tissue generate the bio-energy by rotation,
twisting and collision while moving according tothe direction of the electric current.
5. Compared to other frequency currents that don't stimulate sensory nerve, the high
frequency current heats particular parts within body without feeling unpleasant or
muscle contraction.
Application
1.It produces biologic heat energy to rise the organism temperature.
It intenerates and breaks up the fat cells deeply.
2.Improving the circulation of lymph and accelerate the fat burning.
3.Accelerating the metabolism and improving the fat burning speed.
4.Expelling toxin and waste,it makes body health.
Workheads
1.tripolar RF for face
2.tripolar RF for eyes
3.7-polar RF for body
4.8-polar RF with vacuum for body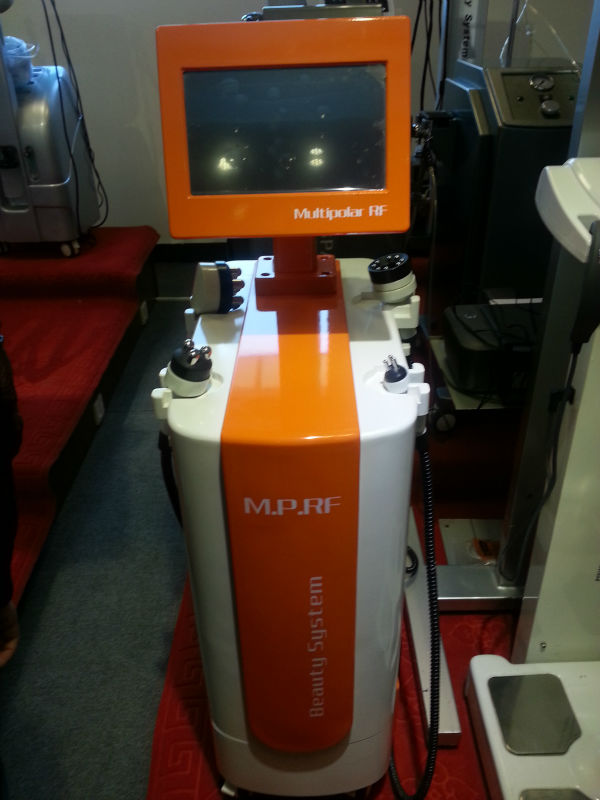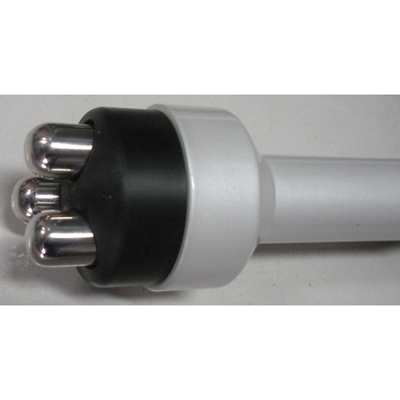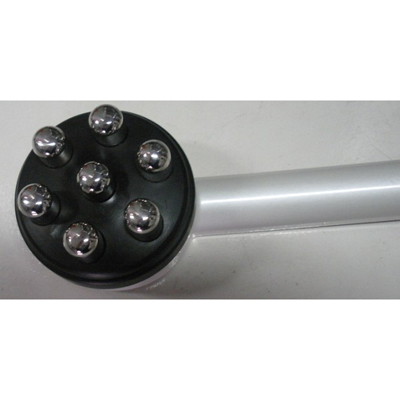 Treatment time:
20-30mins/time, every 15 days a time, 6-8times/cause, it's better to treat over 6 months
Specification
| | |
| --- | --- |
| Input voltage | AC110V/220V 50-60Hz |
| Input power | <650w |
| Output RF | 5MHz |
| Output pressure | 0-100KPa |
| carton size | 71x46x123cm |
| Wooden case size | 47x124x72cm |
| Warranty time | One year |