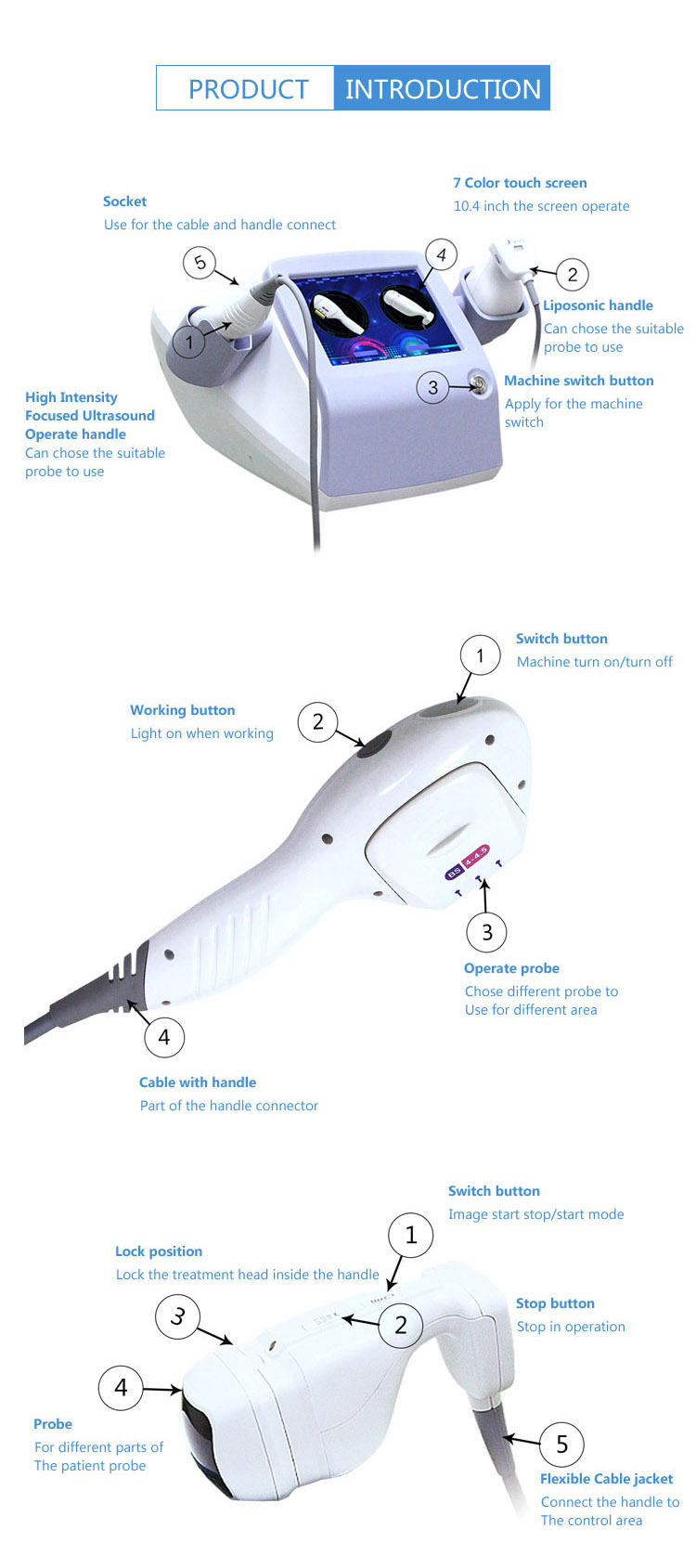 1. Face lifting ,wrinkle removal
2. Skin tightening, skin smooth
3. Body sliming, fat reduction
4. Improving orange peel pattern
5. Postpartum stretch marks
Customer can feel the tightening and lifting immediately after only 1 treatment. Instant result will be checked from the second month to the nine month, good result will last 2 years and more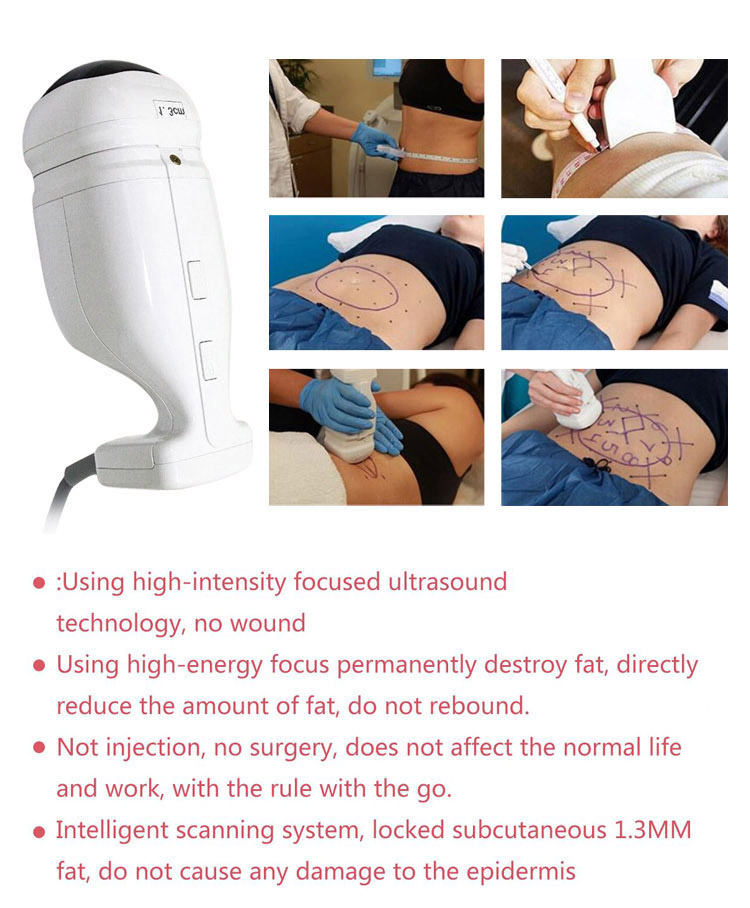 Strong Points of the high intensity focused ultrasound :
-Superficial ,deel dermis and SMAS(Superficail Muscular Aponeurotic System).
-Triple layer lifting effect system
-High peak power ,Shortening procedure time.
-Patients' high satisfaction
-High quality,low consumables
-More accurate procedure due to Exact Focusing Technology.
ultrasound head 5000 shots and 10000 shots can choose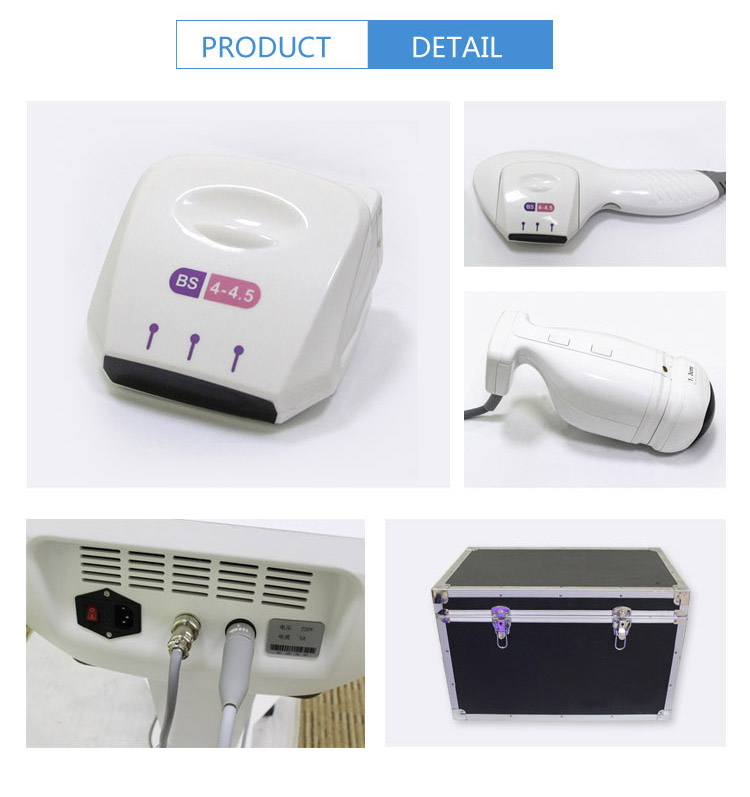 high intensity Focused ultrasound technology used in the treatment of cancer and cancerous tumors at the earliest, in subsequent clinical trials, discovered that it was able to focus ultrasound and reach under the surface of skin where laser was difficult to reach, target tissue temperature of focused part reaches to 60-70℃ and produces coagulative necrosis, surrounding tissues shrink, in the final, it can achieve the effect of anti-aging, lifting, tightening, and whitening. Because of its non-invasive treatment method and becomes newly accepted non-invasive fgeniuslift of new concept.