Specification for 2018 neweset High power desktop 808nm laser hair removal machine:
Laser Type

High Quality 800nm

Semiconductor laser

Hair removal Wave Length


808nm

Laser power

400W

out put Mode

Pulse output

Frequency

1~10Hz adjustable

Pulse Width

1-88 ms

Spot Size

10x12 mm


Laser bar handle power

400W

Cooling System

water cooling + wind cooling +

Semiconductor

Electrical Requirement

AC 220V±10% 50Hz; AC 110V±10% 60Hz

Handle Temperature

-10--5℃

Input Power

1600W

Shell material

ABS plastic + metal

Operating language

English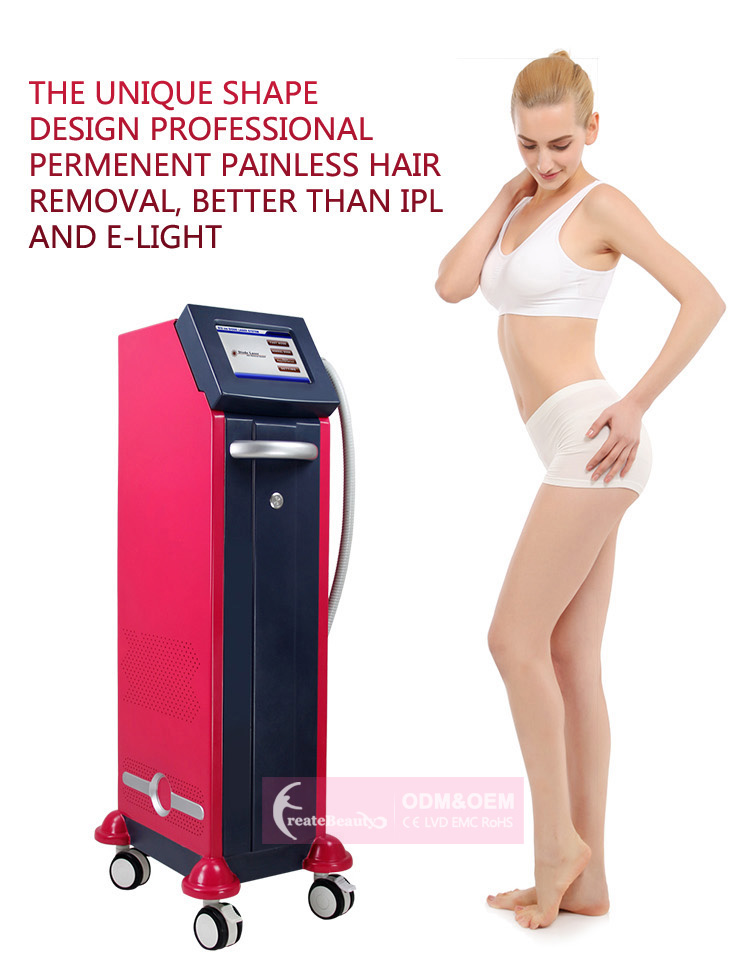 painless vertical 808nm laser hair removal machine functional principle :

808nm semiconductor laser hair removal system, using its unique long-pulse laser
penetrating the epidermis to the hair follicle site, based on the principle of selective light absorption, the laser energy is preferentially absorbed by the melanin in the hair, and then lose the regeneration of hair, while the course of treatment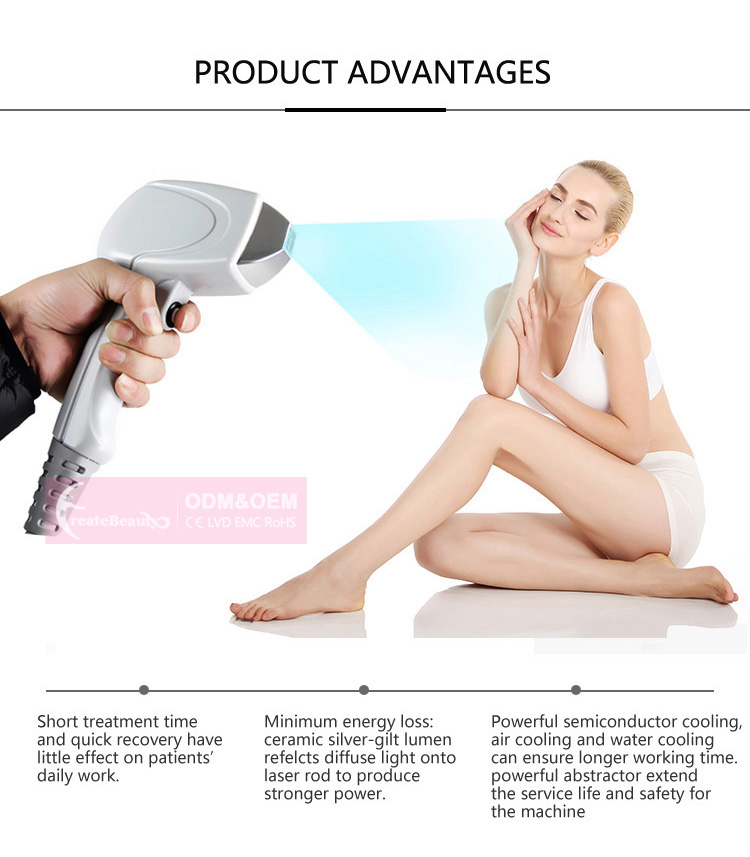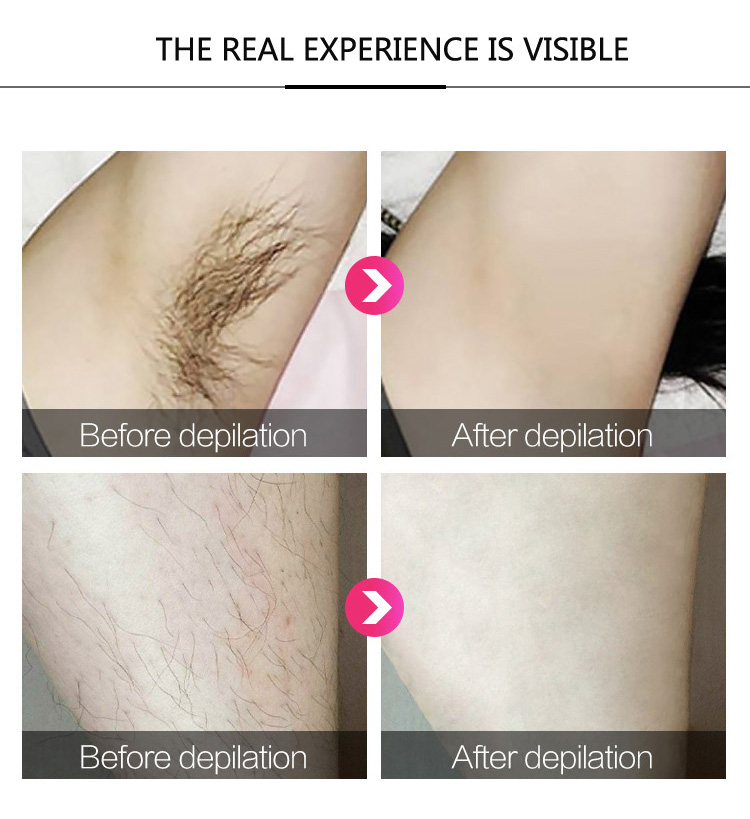 Intelligent design: Intelligent control, touch operation, visual interfaces, Easy to learn, safe and convenient. Two model for choose. fast mode and nomal mode.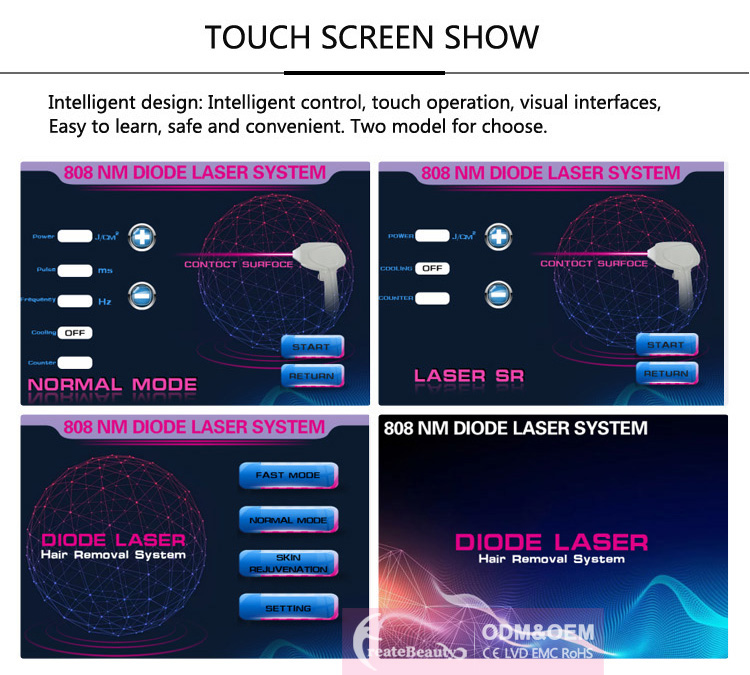 Applications for 808nm laser hair removal machine

1) Permanent Hair Reduction on all pigmented hair and all skin types—including tanned skin.
2) Whole body unwanted hair removal, arm, leg, armpit, bikini, face.
3) Pain-Free, Hair-Free - Comfortable Hair Removal.
With Sapphire Crystal on the treatment head that can be used forever without replacement;
4)Skin rejuvenation: Reducing pores, whitening skin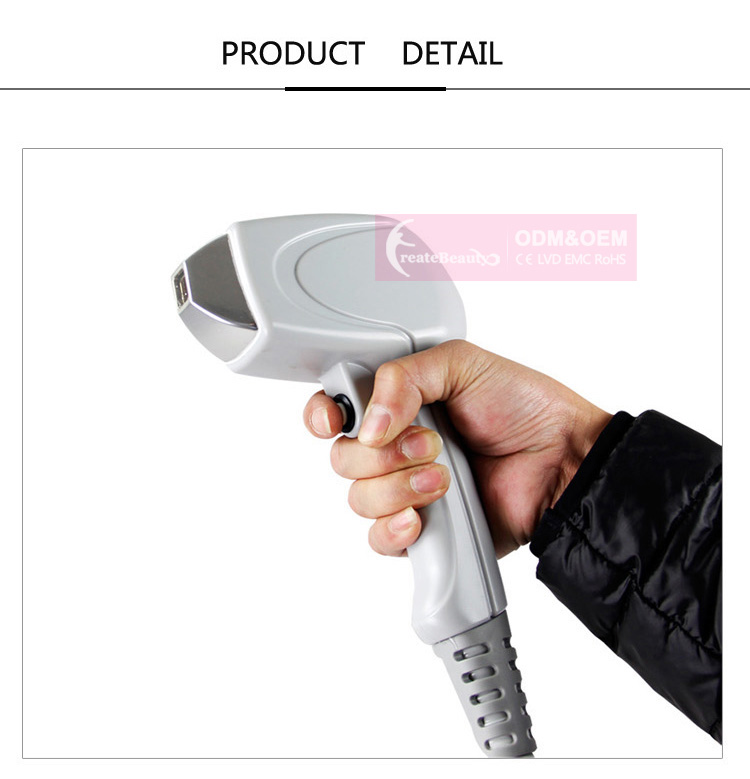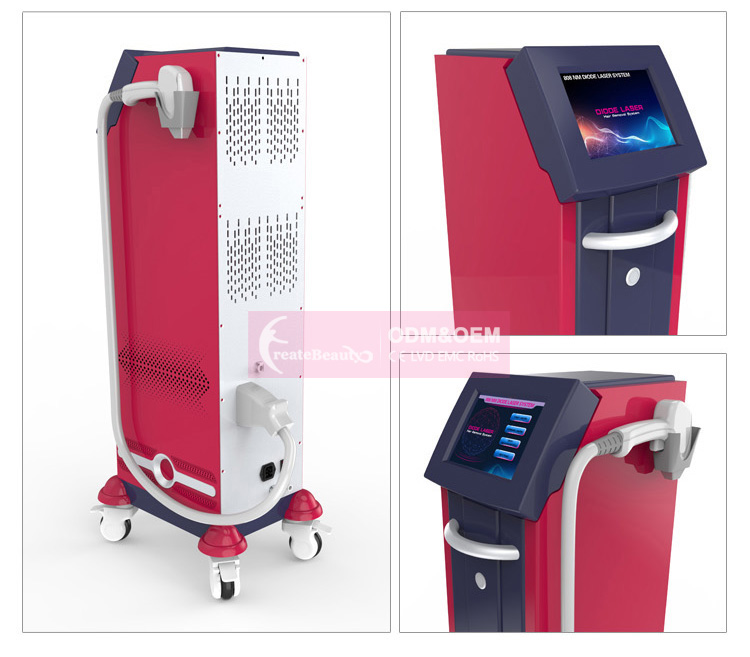 808nm painfree diode laser hair removal machine Product Advantages:
1、Laser: The world's top vertical stack laser
(1) Long service life: the sustainable light 5 million shots;
(2) High peak power: single bar power up to 100W / bar, the market single bar laser power generally 50W / bar-80W / bar。
2、Efficient and stable cooling system
Laser cooling system with constant temperature cooling, to ensure that the entire system 7 * 24 hours of continuous work. Air-cooled + water-cooled way commonly used on the market can only work continuously for 2 hours.
3、Use of contact sapphire cooling system, efficient cooling conduction efficiency, make comfortable treatment
4、Intelligent water temperature control system: Avoid water temperature is too high, damage the handle.
5、The unique shape design and color match make the product more beautiful and fashionable.