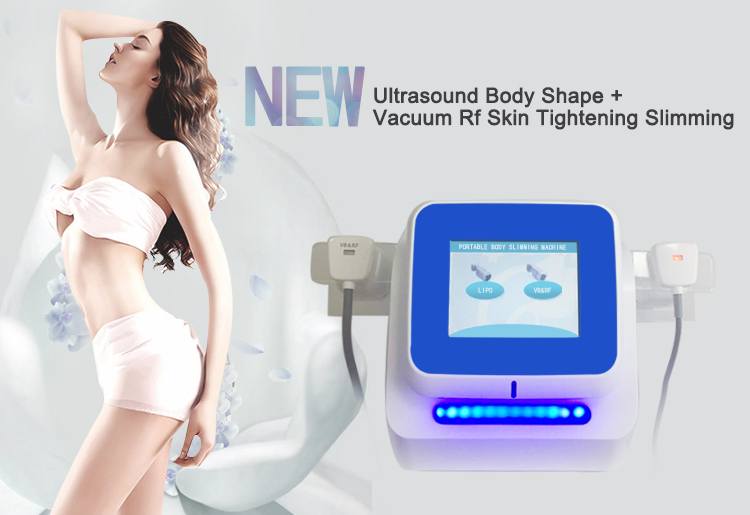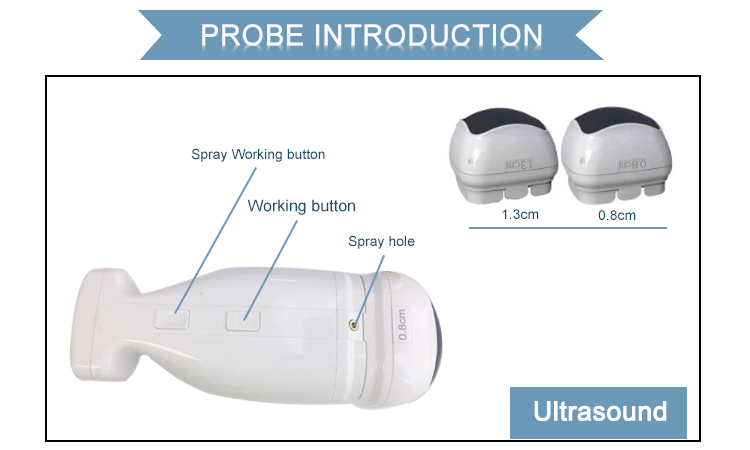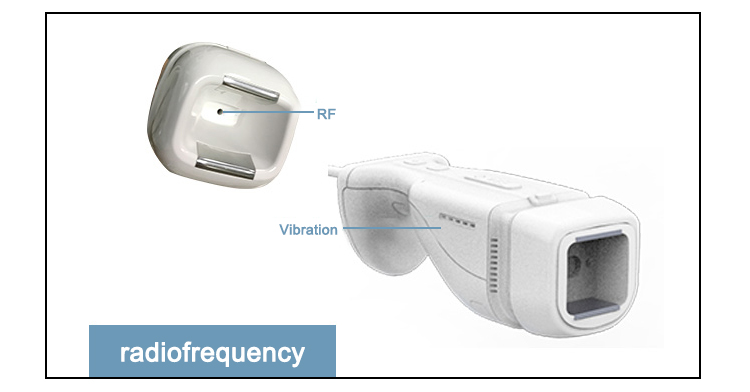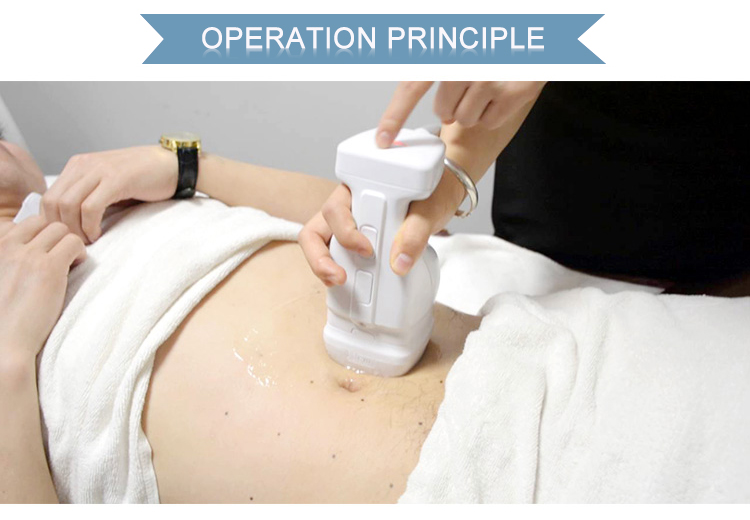 Specification :
| | |
| --- | --- |
| Input Voltage | AC100V~240V 50/60Hz |
| Energy | 30 J/cm2 to 75 J/cm2 |
| The maximum points of single output focused points | 576 points |
| Array of single output points | 24 array |
| Cartridges depth | 0.8 & 1.3cm |
| RF handle | Can use for life time |
Liposonix apply non-invasive focused ultrasound (HIFU)technology.It is a
kind of high strength ultrasonic transform to thermal energy mechanism,The
transfer energy can effect on fat cells in subcutaneous,and the heat can
create a double tissue reaction.interference thermal cell of subcutaneous
adipose tissue (SAT),enhance subcutaneous adipose tissue permeability
.To stimulate collagen hyperplasia of the subcutaneous tissue layer
contraction and proliferation .make the treated skin more compact.
Introduction of instruments
The system transform the electric excitation signal by high frequency oscillatory
waves generated by program control into focused ultrasonic.The head fixed
position and moving effect on target spot .In order to reach the target as the
center ,outward radiation energy,to dissolve fat cosmetic effect.
Focused ultrasonic can only be dissolved the specific depth fat in highly
selective ,and DO NOT injury the nearby blood vessels,Nerves and
muscles tissue .The a physical thermal damage effect will produce in
subcutaneous tissue when the skin received ultrasonic energy .Cause the fat
cell and tissue cell membrane breakdown.The damage caused fat decompose
directly ,and after a series of dissolved fat metabolism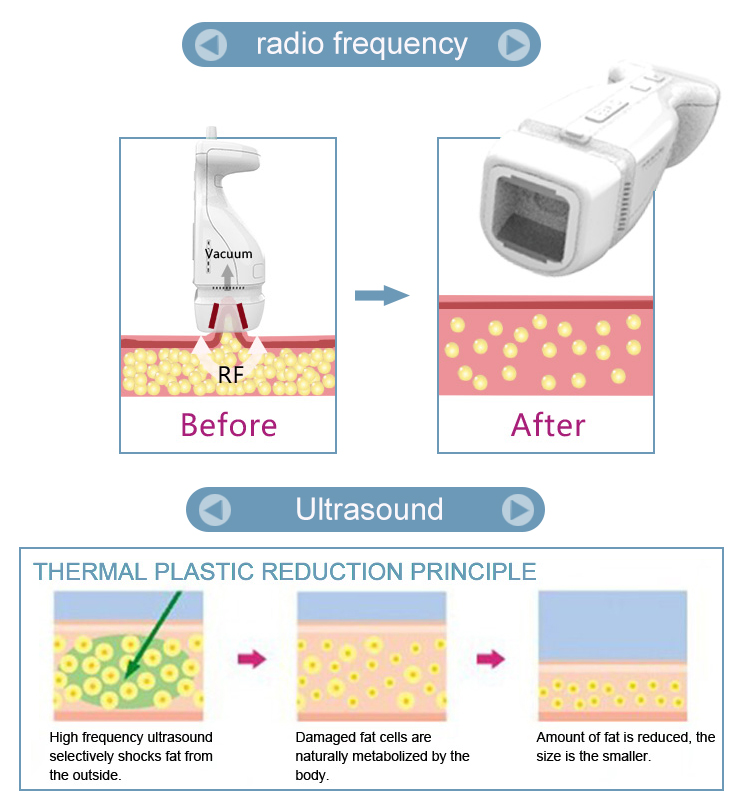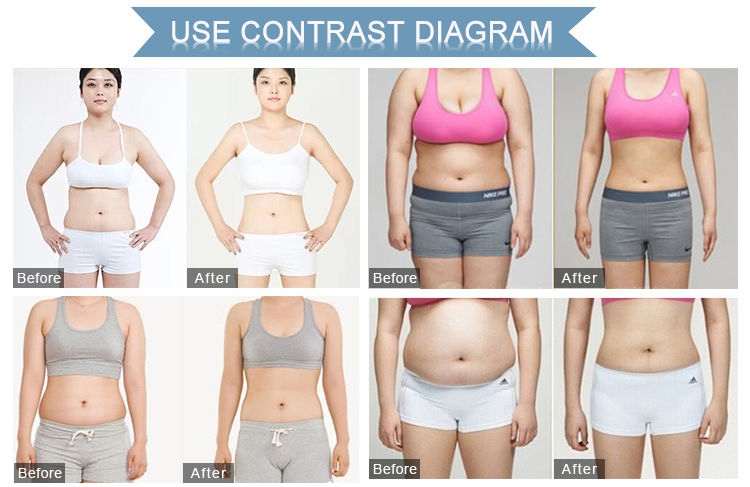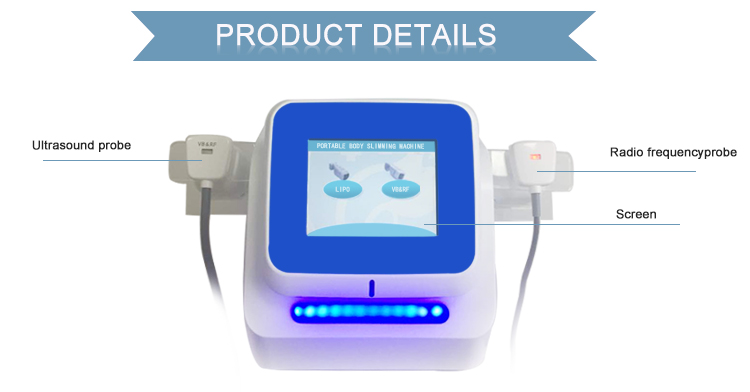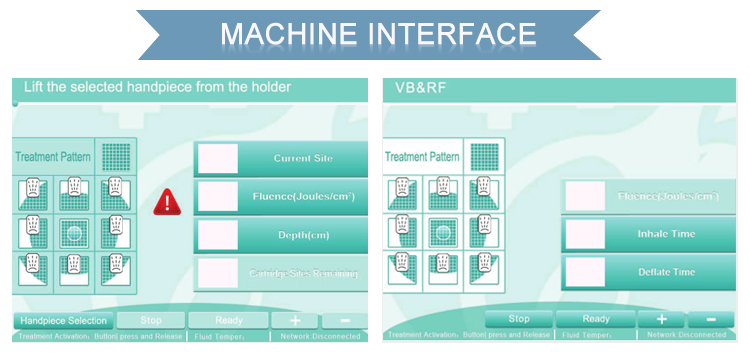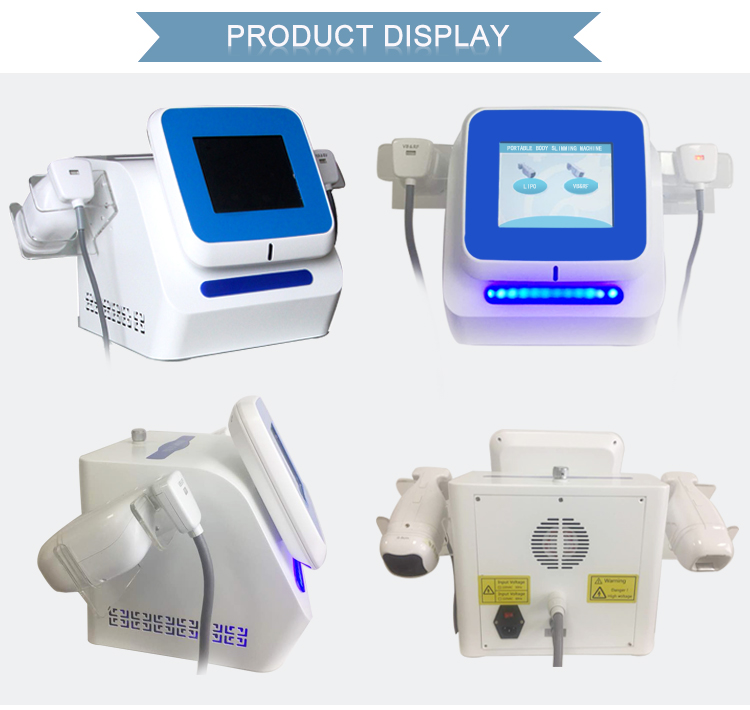 Advantages:


1. Non-surgical treatment: no injection, no wound, no drugs, no anesthesia in the whole treatment process.
2. Safety: it selectively takes effects on the target fat cells, destroying the fat cells thoroughly, and then the fats
cells are removed by the absorption and decomposition of human body' s natural endogenous metabolism.
Meanwhile, the surrounding epidermis, blood vessels and nerves remain unharmed.There is no risk of
infection and trauma. A safe body shaping is promised.
3. Intelligent design: Intelligent control, touch operation, visual interfaces, Easy to learn, safe and convenient.
4. Convenience: The whole treatment is comfortable, no need to wear a shaper corset, no down-time, without
any affects to normal life and work.
5. Effective results: After one treatment, 2cm fat will be reduced; after 3 treatments, 5-8cm fat will be removed.
Remarkable slimming results without bounce.
6.3 in 1 ,combine ultrasound +RF and vacuum technology .
8.More powerful.The energy is 35-75J and Short time to reach the ideal temperature of 42-45 °C
9.No anesthesia before treatment, only a little sore after treatment, like feeling after exercise.